---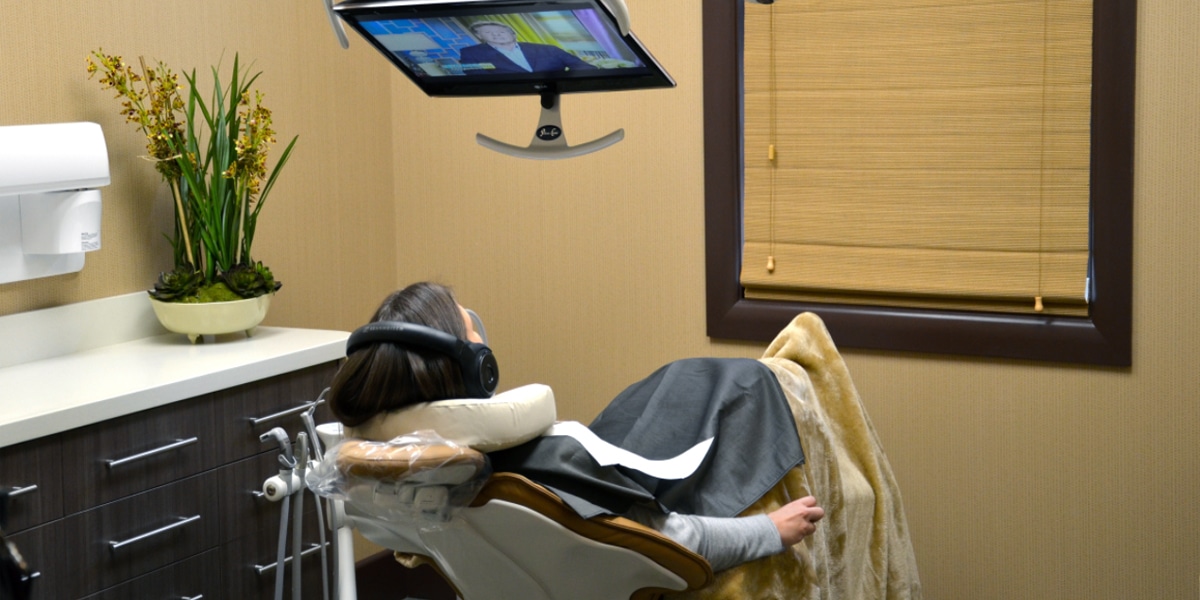 ---
In addition to providing excellent dental and oral health care, one of our primary goals is to make your experience in our office as stress-free and comfortable as possible.
When designing the office, Dr. Roz did extensive research on colors and other factors that are important to helping patients feel comfortable and at ease. The results were so successful that it is not unusual for her patients to actually fall asleep in the chair!
We pay attention to every detail of the patient experience. Our patients often comment that our office is extremely warm and inviting and they are sometimes surprised to notice that it does not smell like a dental office.  The entire experience is great. For our patients'  personal comfort during a visit, we provide neck, back and knee pillows, (to relieve back stress) and blankets.  While in our office, patients can choose to enjoy watching Netflix™ or listening to Pandora™ or satellite radio with our noise-cancelling headphones. During longer procedures, we can also provide reflexology to help alleviate fear and  relieve stress in the back, neck, etc…. At the end of the appointment, we provide warm towels to each patient to wipe their face.
To ease anxiety, we offer nitrous oxide to children and patients who are extremely nervous to help them feel more relaxed and comfortable during their visit. Nitrous oxide allows patients to remain awake and aware while also addressing any fear or anxiety.
All of these details are provided to create a more enjoyable and stress free patient experience. Going to the dentist is never fun but we try to make it the best experience that we can. Dr. Roz is extremely patient and willing to give it as much time as it takes. We treat patients from ages 3-93 and we treat each patient with a high level of attention and care.
---